Telemedicine & Primary Care
Ride the Wave to Better Health
Now Accepting New Patients!
When you are experiencing concerns with your health, you need a provider who will aggressively treat your issues with compassion and experience. At Shark Primary Care, Brianne Brown, FNP is here for all of your primary care and acute illness/injury concerns. In addition to treating your acute illnesses or injuries, managing your chronic conditions and prescriptions, Brianne also provides specialty services that include Hepatitis C treatment and Medication-Assisted Treatment. Discover a new lease on life when you become a patient at Shark Primary Care. Schedule your appointment today!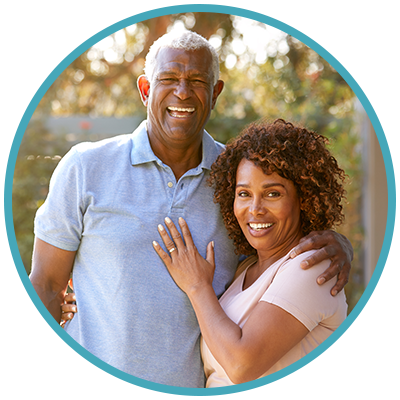 Primary Care Services
For patients suffering from chronic conditions like hypertension, depression, asthma, or Hepatitis C, telehealth helps keep patients better engaged in their care and providers able to follow-up more frequently. Your provider can monitor symptom progression, adjust medications, and modify treatment plans without asking patients to come back to the office.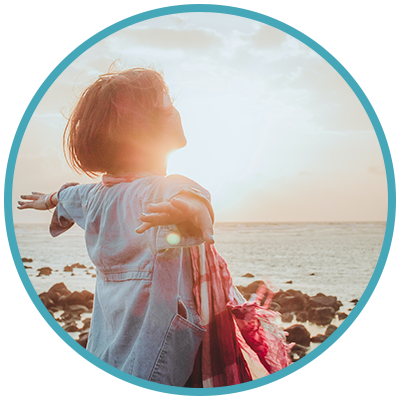 Promote Self-Care
Your provider dedicates a lot of time and and personal investment when helping patients create self-care plans for managing depression, weight loss, smoking cessation, or addiction recovery. Because these are not set-it-and-forget it plans, telemedicine provides a convenient way to check in and ensure treatment plans are still working well and make referrals as necessary.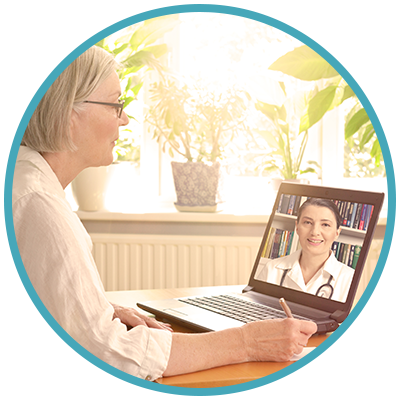 Review Results
To avoid several office visits to get the results of diagnostic tests, visit with your provider virtually. For abnormal lab results, remote video allows your provider to discuss results "face-to-face" when it matters most.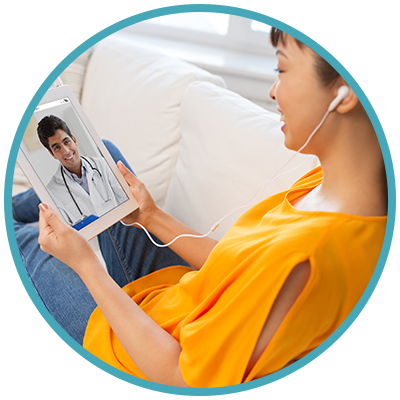 Manage Medications
Whether it's antibiotics or medication-assisted addiction treatment, remote video appointments are an ideal solution for adjusting medications. They are more efficient for both patients and providers without sacrificing access to care. Fill or adjust your scripts when you need to without taking time out of your busy schedule for an office visit.
Telehealth Primary Care Services
Shark Primary Care is proud to offer our services from the comfort and convenience of your own home. We also provide remote telemedicine options to speak with your provider regarding minor urgent care, follow up on test results, or discuss your care plan. Save the time and hassle of coming to the clinic while receiving the same great care. Speak face-to-face with Brianne Brown, FNP, and have your needs met whenever and wherever convenient.
We Accept Most Insurances
Primary Care Services
Our primary care services include diagnosis and treatment of a wide range conditions including:
Hepatitis C
STDs/STIs
Hypertension
Diabetes
Depression
Weight Loss
Smoking Cessation
Sinus Infections
Back/Neck Pain
Vitamin D Deficiency
Seasonal Allergies
Asthma/COPD
Headaches
Insomnia
Acne Treatment
Acid Reflux
Cold Sores

Smoking Cessation

Brith Control Refills

High Blood Pressure Refills

Asthma Medication Refills

Genital Herpes Medication Refills

And more!
Minor Urgent Care
Virtual urgent care is easier and cheaper than in-person urgent care and you can skip the waiting rooms when you aren't feeling well. Brianne Brown, FNP can see you for these minor urgent care issues:
Cold and flu
Allergies
Sinus/ear infections
Sore throat
UTIs
Diarrhea and vomiting
Virtual Visits
Enjoy the benefits of urgent care on your phone or computer with virtual visits. You can book an appointment and speak to your provider on your phone or computer, just as you would at an in-patient visit. If you need testing, referrals, or prescriptions, those orders can be submitted without you coming into the office. Connect with us to schedule your telehealth appointment today.