Shark is a fully virtual practice, but they've spent two years before launching, working with top software engineers, app developers, 20 different product companies, and remote devices to provide the best care. Shark is a cutting-edge virtual practice that strives to be top in the industry.
Telemedicine will never replace in-person care, but the Sharks worked countless hours to launch Shark Addiction Treatment in these unprecedented times. Why the name Shark? The practice is named after the late John Shark, Brianne's Grandfather, a naval veteran of Pearl Harbor.
We have all suffered from social isolation, work constraints, loneliness, fear, financial worries, and exhaustion. When you're ready to become part of the Shark Family, we are a text, voice, or video call away. Anytime, From anywhere. Sharks don't swim backward.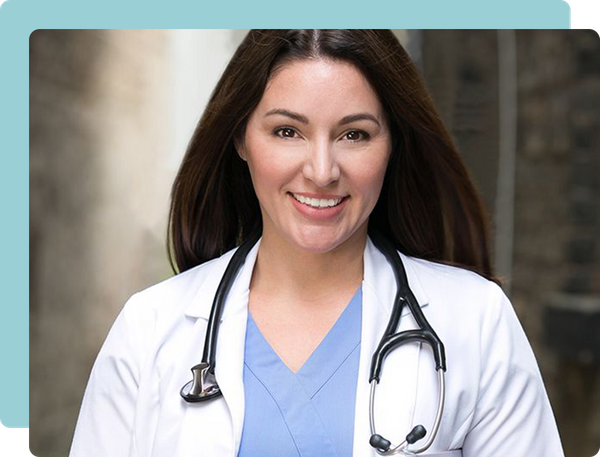 Meet Brianne!
CEO/Founder Brianne Brown, MSN, APRN-FPA, FNP-BC
Brianne has worked in the medical field for over 18 years and is Board Certified in Family Medicine as a Full Practice Act Nurse Practioner in Illinois. Brianne previously worked as a Registered Nurse in Reproductive Endocrinology and Infertility. She later led billion-dollar Research and Development Clinical Trials for multiple Pharmaceutical Companies. Brianne's career as a Nurse Practitioner has included working in a Correctional Facility providing care for the incarcerated and the Department of Public Health, caring for the uninsured and underinsured. In the last five years, she's advanced her training in Addiction Medicine, Serious Mental Illness, Pain Management, and Opioid Use Disorders in Older Adults to provide the most up-to-date, evidence-based care to her patients in her private practice. The American Society of Addiction Medicine and the American Psychiatric Association chose Brianne's practice to promote measurement-based care, improve how patients are cared for in the future, and be a part of research in addiction medicine. As you've probably guessed, her passion is working in Research, Mental Health, and Addiction Medicine. Brianne also has the highest buprenorphine waiver to treat opioid use disorder.
"As an Advanced Practice Registered Nurse, I've overseen healthcare at the county jail, medical detox, drug rehab, crisis care, and outpatient medication-assisted treatment program. The pandemic has tragically left so many without access to care. As a result, I opened my practice to expand access. Depression, anxiety, and substance use disorders have become an epidemic within a pandemic. Like Covid, it does not discriminate between gender, age, or economic status." - Brianne Brown, APRN-FPA FNP-BC