Shark Addiction Treatment & Primary Care offers professional recovery solutions in a remote format you won't find anywhere else. We're based out of Illinois and serve clients virtually with remote patient monitoring and mailed-out care packages. Our model provides the ultimate privacy without compromising on medical vigor and support. We use more than 16 years of experience to guide you to freedom, and when your intensive treatment is over, we'll check in on you for a year.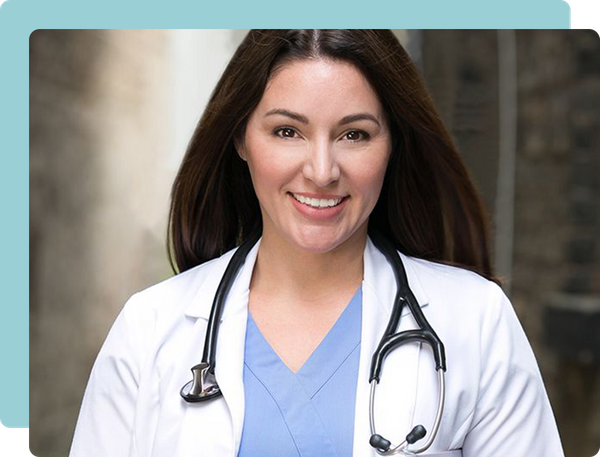 Meet Brianne!
CEO/Founder Brianne Brown, MSN, APRN-FPA, FNP-BC
Full Practice Nurse Practitioner-Board Certified in Family Medicine. Advanced training in Addiction Medicine with American Society of Addiction Medicine (ASAM) 2019. I have advanced training and certification in Serious Mental Illness, Pain Management, Opioid Use Disorder in Older Adults, and Hepatitis C. One of 84 providers chosen by AMNet (An addiction medicine practice-based research network). AMNet is working alongside my practice as we address the opioid epidemic and improve patient outcomes. Data waivered for 275 buprenorphine patients - the highest waiver a provider is granted by the DEA (Drug Enforcement Agency)
In my career, I've overseen healthcare at the county jail, medical detox, drug rehab, crisis care, and outpatient medication-assisted treatment program. The pandemic has tragically left so many without access to care. As a result, I opened my practice to expand access. Depression, anxiety, and substance use disorders have become an epidemic within a pandemic. Similar to Covid, it does not discriminate between gender, age, or economic status. Schedule a confidential visit from the convenience of your cell phone today!