Concierge Medicine
we offer concierge treatment without the concierge cost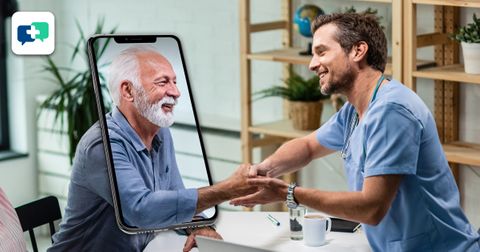 Medici App
The Sharks have chosen Medici to care for our patients from the comfort and safety of wherever they are.
1. Download the Medici Patient app for iOS or Android: https://medici.cx/my-medici
2. Complete your information to register in the app.
3. Once you are in the app, go to the section titled "Connect with your doctor" and select "Add an activation code."
To connect with me, you will enter the code Shark
5. You are ready to go and message me in the app!
OUt-of-Network Insurance Patients
We are excited to announce we're working with Reimbursify. Reimbursify will help our new and established patients use their out-of-network insurance benefits to cover any visits with Shark Addiction Treatment.
It's simple to use, and you can submit out-of-network claims to any insurance company through their app. The Sharks are proud to continue adding top-notch concierge services to our Shark Family!
After your visit, Brianne will email you a Superbill (a detailed receipt). Click the link below, enter the necessary information, and you should expect your reimbursement check in the mail within 2-4 weeks.
The best part is Reimbursify has automated reminders to keep you updated on the status of your reimbursement claim!